Broker | President, RoseBay International, Inc. Southside Village
Southside Village
1815 S Osprey Ave
Sarasota, FL 34239
Email Phone: 941-366-7673 Fax: 941-955-7673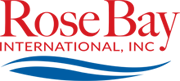 About Mike
One need look no further than Magdiel "Mike" Rosario to know the key to RoseBay Real Estate's success. Mike is known for his vision, his inspirational leadership and his ability to do not only what is best for his customers and clients, but for the community as a whole. Mike has built what began as a 2 man property management business that shared a one room office with a team of appraisers, into a successful, highly respected and influential full service real estate organization serving Florida's cultural coast.
Mike was born in Puerto Rico and moved to New York City at an early age. After attending Queens college, he began his professional career as an Employee Relations Consultant with Chemical Bank in their Human Resources office and ultimately attained the coveted position of Specialty Recruiter.
in 1981, Mike joined People Express Airlines, where he moved rapidly up the ranks to the position of Team Manager, a Director level position in the People Express Hierarchy. Mike's expectational skills allowed him to supervise and manage the start-up operations of several of People Express' key cities, most notably LAX, the Los Angeles International Airport. Mike returned to the Newark hub and was given the responsibility of directing the consumer affairs department.
As the demise of People Express became imminent, Mike opted for an early retirement and relocated to Sarasota, Florida where he opened RoseBay Real Estate, Inc.
As a direct result of Mike's tireless efforts, his excellent management abilities and his innate understanding of the opportunities that are presented in today's real estate market, RoseBay Real Estate flourished. There are currently offices in two cities and over 50 agents.
Mike has been involved in real estate for over 20 years. He has been the broker/owner of RoseBay Real Estate, Inc since 1989. He is fluent in Spanish and specializes in the Latin American market for RBI International. Mike's current and past affiliations include: Member of the Manatee Chamber of Commerce, Longboat Key Chamber of Commerce, Sarasota, Chamber of Commerce, and an active Board Member for the West Coast black Theatre Troupe.
Mike's Testimonials
"Mike and Julia kept me informed, were courteous, and helped me get my listing sold." - Susan C.
"Excellent service!" – Andrea J.
"Our experience with RoseBay was outstanding. Mike Rosario and Suzanne Kosinski went above and beyond to make sure my husband and I found the perfect home for us and then made the buying experience a breeze." - Lori D.
He was personable, low key, put up with our schedule and needs. You guys are in the right place at the right time to fly! We're sending all our Phil. friends to you. Thank you so much.
Bruce Segal & Mary Kane, Sarasota