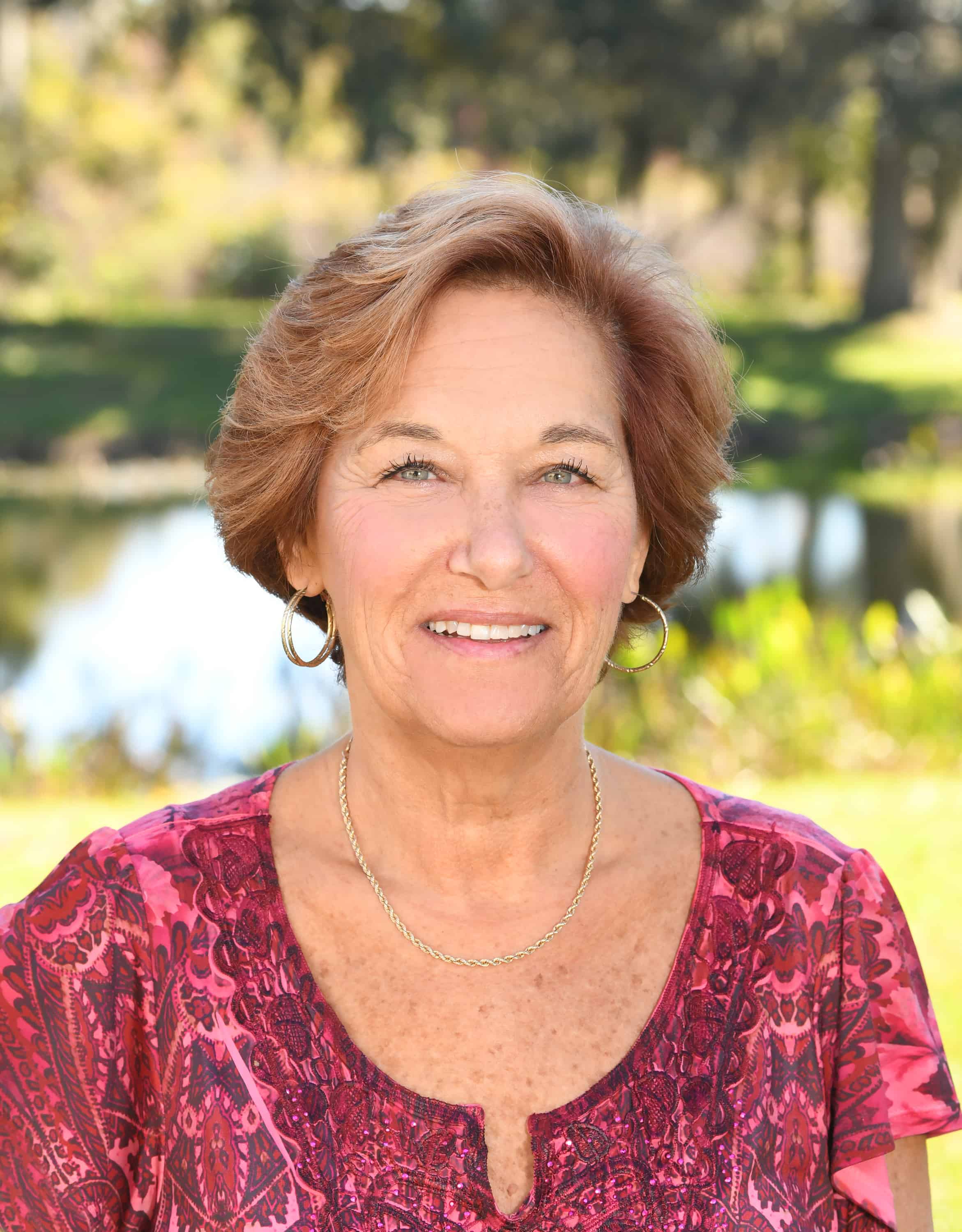 REALTOR®
|
Sales Associate
Lorna was born and raised in Providence, Rhode Island. She graduated from Bryant College, now Bryant University in 1975, with an Associate's Degree in Secretarial Science. She and her husband, Charlie, have been married for 30 years and spent five of those years in St. Thomas, St. John and St. Maarten in the mid 90's. They moved to the Sarasota area in 1995 after hurricane Marilyn stopped by the island of St. Thomas that year. Then she started selling Real Estate in this beautiful area. [...]
Lorna was born and raised in Providence, Rhode Island. She graduated from Bryant College, now Bryant University in 1975, with an Associate's Degree in Secretarial Science. She and her husband, Charlie, have been married for 30 years and spent five of those years in St. Thomas, St. John and St. Maarten in the mid 90's. They moved to the Sarasota area in 1995 after hurricane Marilyn stopped by the island of St. Thomas that year. Then she started selling Real Estate in this beautiful area. Lorna's daily hobby is to jazzercise and she loves spending time with her two awesome Australian Shepard's who she adores. She would love to see more "kindness" to each other in this world.
Office Location
1815 S Osprey Ave
Sarasota, FL 34239
Contact Info
Specifications
Languages: English
Specialties: Buyer Agent, Commerical, Listing Agent, Relocation
Service Area: Bradenton FL, Lakewood Ranch FL, Nokomis FL, Sarasota FL, Venice FL
Lorna's Testimonials
Thank you Lorna for all of your hard work in making this transaction the best experience I have had in purchasing a home. I say this because, this transaction could have been a nightmare had you not been so knowledgeable and willing to go that extra mile to make it happen so quickly. You are very professional yet fun to work with. I will be referring friends to you in the future. Linda W.
Tireless. Hire more people like Lorna.
Mr. & Mrs. Briggs, Palmetto
"We thought it was great!! We worked with Charlie and Lorna Leduc and we cannot say enough about them. We have been on the hunt for 2 years making the decision to move from NH to FL and Lorna was very patient with us as we continued to look until we found something that worked for us. She met with us on every vacation so it was convenient for us and she always made herself available. We appreciate their knowledge of the area, professionalism, patience and friendly personalities they both have. [...]
Lorna listened to my requests and was very knowledgeable about the areas I wanted to look at.
Linda Cotton
Lorna was outstanding. She was always there. She answered questions immediately. She was a good representative of "Paradise" and always cheerful. Would definitely recommend her to friends.
Mr. & Mrs. O'Connor, Osprey
"Having trust and confidence with your realtor partner is key. Lorna is enthusiastic, highly responsive and a joy to work with. Her skills really came into play during final negotiations and closing. She made it easy." – Christopher V.
Lorna was very determined to help us succeed with our "Home Quest". She was very agressive (in a good way) locating properties for us to view.
Cathleen Baudrit, Bradenton
"Working with Lorna was absolutely fantastic. She went above and beyond the call of duty and was friendly, professional and willing to answer any question posed to her. Sara, who is the client, feels a real connection to Lorna due to her professionalism and genuine regard for Sara. I could not have been more pleased, and because I am not local, Lorna had to communicate with me by text and phone and did so appropriately and in a timely fashion. Again, I could not have been more pleased." - [...]
Lorna Leduc was never too busy to answer any question or get back to us with vital information (day or night). Lorna made this purchase very easy.
Mr. & Mrs. DiLustro, Sarasota
"Lorna was so helpful to me regarding my home purchase. She answered a lot of questions for my wife and I and I couldn't be more appreciative." – Jeremy L.
Contact
Hi there! How can we help you?
Contact us using the form below or give us a call.
Hi there! How can we help you?
Contact us using the form below or give us a call.