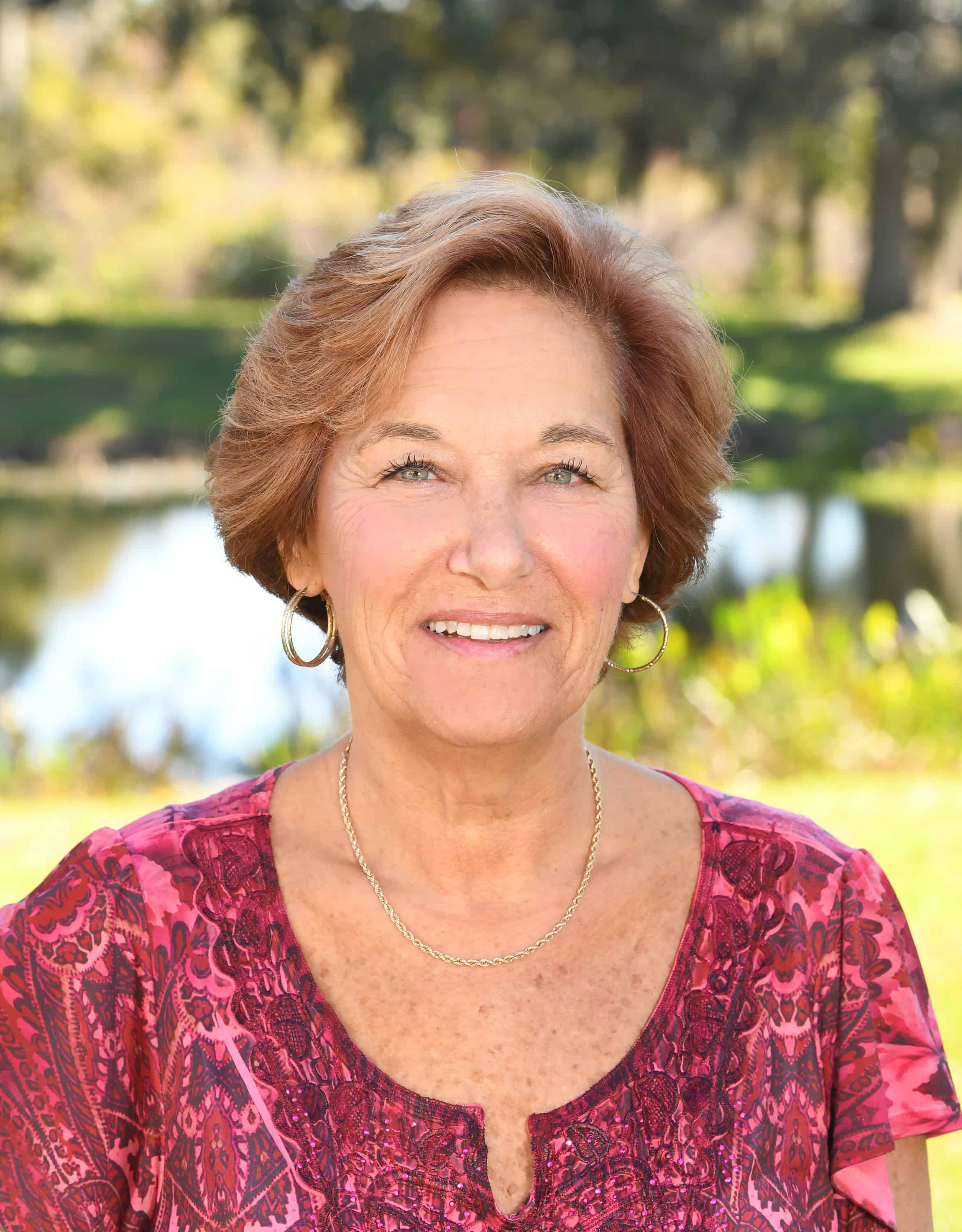 REALTOR®
|
Sales Associate
Lorna was born and raised in Providence, Rhode Island. She graduated from Bryant College, now Bryant University in 1975, with an Associate's Degree in Secretarial Science. She and her husband, Charlie, have been married for 30 years and spent five of those years in St. Thomas, St. John and St. Maarten in the mid 90's. They moved to the Sarasota area in 1995 after hurricane Marilyn stopped by the island of St. Thomas that year. Then she started selling Real Estate in this beautiful area. [...]
Lorna was born and raised in Providence, Rhode Island. She graduated from Bryant College, now Bryant University in 1975, with an Associate's Degree in Secretarial Science. She and her husband, Charlie, have been married for 30 years and spent five of those years in St. Thomas, St. John and St. Maarten in the mid 90's. They moved to the Sarasota area in 1995 after hurricane Marilyn stopped by the island of St. Thomas that year. Then she started selling Real Estate in this beautiful area. Lorna's daily hobby is to jazzercise and she loves spending time with her two awesome Australian Shepard's who she adores. She would love to see more "kindness" to each other in this world.
Office Location
1815 S Osprey Ave
Sarasota, FL 34239
Contact Info
Specifications
Languages: English
Specialties: Buyer Agent, Commerical, Listing Agent, Relocation
Service Area: Bradenton FL, Lakewood Ranch FL, Nokomis FL, Sarasota FL, Venice FL
Lorna's Testimonials
Lorna listened to my requests and was very knowledgeable about the areas I wanted to look at.
Linda Cotton
Lorna, very rarely do we find a class person like you. We are very fortunate in meeting you. We will be spending Labor Day weekend at the condo with our son and his girlfriend. We are working on the renovations. I will definitely be in touch when they are complete to invite you over for a little unveiling. Thank you again!!
Russ and Pam Bohen
Lorna is my guardian angel! I would not have consumated this deal without her and the Team. Much obliged to all! My closing was as smooth as butter going on toast!
Mr. Lee, Osprey
"Absolutely Wonderful!" – Melanie P.
"We thought it was great!! We worked with Charlie and Lorna Leduc and we cannot say enough about them. We have been on the hunt for 2 years making the decision to move from NH to FL and Lorna was very patient with us as we continued to look until we found something that worked for us. She met with us on every vacation so it was convenient for us and she always made herself available. We appreciate their knowledge of the area, professionalism, patience and friendly personalities they both have. [...]
Lorna was outstanding. She was always there. She answered questions immediately. She was a good representative of "Paradise" and always cheerful. Would definitely recommend her to friends.
Mr. & Mrs. O'Connor, Osprey
Lorna is honest, ethical, and kind. She was a pleasure to work with.
Gina Barresi
"Great! Lorna is very efficient and makes sure you understand everything. We felt taken care of." - Adele D.
Lorna Leduc was never too busy to answer any question or get back to us with vital information (day or night). Lorna made this purchase very easy.
Mr. & Mrs. DiLustro, Sarasota
"Very positive and Lorna is delightful!" -Ralph S
Contact
Hi there! How can we help you?
Contact us using the form below or give us a call.
Hi there! How can we help you?
Contact us using the form below or give us a call.