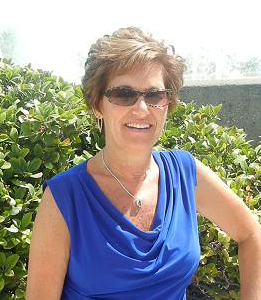 Southside Village
1815 S Osprey Ave
Sarasota, FL 34239
Email Phone: 941-366-7673 Fax: 941-955-7673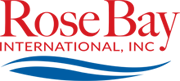 Lorna's Testimonials
Lorna, very rarely do we find a class person like you. We are very fortunate in meeting you. We will be spending Labor Day weekend at the condo with our son and his girlfriend. We are working on the renovations. I will definitely be in touch when they are complete to invite you over for a little unveiling. Thank you again!!
Russ and Pam Bohen
Lorna was very accommodating as we were from another state. She was very helpful with advice on homes and the areas they were in. She did an excellent ob setting up showings and answered all of our many questions.
Kevin Miller & Alice Ronsivalli
Lorna was outstanding. She was always there. She answered questions immediately. She was a good representative of "Paradise" and always cheerful. Would definitely recommend her to friends.
Mr. & Mrs. O'Connor, Osprey
Her positive attitude and her constant availability. Lorna LeDuc always returned my calls in a timely fashion and was always a pleasure to deal with. Overall, we are very pleased with our association with Mrs. LeDuc and RoseBay.
Philip & Linda Greco, Sarasota, FL
Thank you Lorna for all of your hard work in making this transaction the best experience I have had in purchasing a home. I say this because, this transaction could have been a nightmare had you not been so knowledgeable and willing to go that extra mile to make it happen so quickly. You are very professional yet fun to work with. I will be referring friends to you in the future. Linda W.
Lorna Leduc was never too busy to answer any question or get back to us with vital information (day or night). Lorna made this purchase very easy.
Mr. & Mrs. DiLustro, Sarasota
Tireless. Hire more people like Lorna.
Mr. & Mrs. Briggs, Palmetto
Upbeat – showed us what we asked for. Didn't waste our time. Responsive to our needs. Went way beyond what was necessary to help us because we were from out of state. Patient.
Mr. Prout, Osprey
Lorna is my guardian angel! I would not have consumated this deal without her and the Team. Much obliged to all! My closing was as smooth as butter going on toast!
Mr. Lee, Osprey
Lorna Leduc recently assisted me in buying a condo in the Sarasota area. I had quite a few specifics, including a cost threshold, and Lorna was able to find me the perfect listing. From our initial conversation it was as if she had known me for years - she instinctively knew what I was looking for. Lorna has a complete knowledge of the real estate in Sarasota - she seems to know everything about every property - and was able to guide me in the right way. I will continue to use [...]