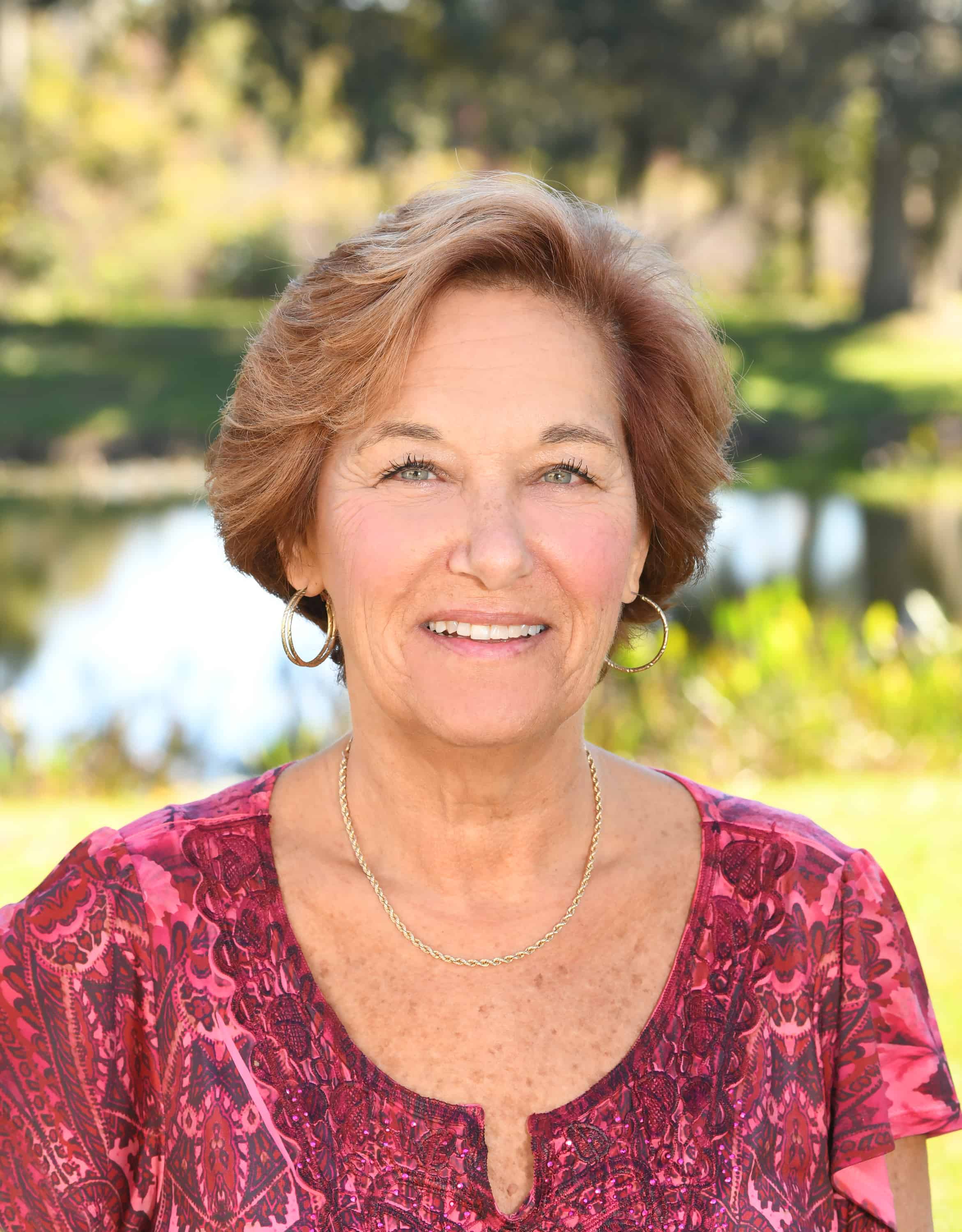 REALTOR®
|
Sales Associate
Lorna was born and raised in Providence, Rhode Island. She graduated from Bryant College, now Bryant University in 1975, with an Associate's Degree in Secretarial Science. She and her husband, Charlie, have been married for 30 years and spent five of those years in St. Thomas, St. John and St. Maarten in the mid 90's. They moved to the Sarasota area in 1995 after hurricane Marilyn stopped by the island of St. Thomas that year. Then she started selling Real Estate in this beautiful area. [...]
Lorna was born and raised in Providence, Rhode Island. She graduated from Bryant College, now Bryant University in 1975, with an Associate's Degree in Secretarial Science. She and her husband, Charlie, have been married for 30 years and spent five of those years in St. Thomas, St. John and St. Maarten in the mid 90's. They moved to the Sarasota area in 1995 after hurricane Marilyn stopped by the island of St. Thomas that year. Then she started selling Real Estate in this beautiful area. Lorna's daily hobby is to jazzercise and she loves spending time with her two awesome Australian Shepard's who she adores. She would love to see more "kindness" to each other in this world.
Office Location
1815 S Osprey Ave
Sarasota, FL 34239
Contact Info
Specifications
Languages: English
Specialties: Buyer Agent, Commerical, Listing Agent, Relocation
Service Area: Bradenton FL, Lakewood Ranch FL, Nokomis FL, Sarasota FL, Venice FL
Lorna's Testimonials
"Very positive and Lorna is delightful!" -Ralph S
"Absolutely Wonderful!" – Melanie P.
Thank you Lorna for all of your hard work in making this transaction the best experience I have had in purchasing a home. I say this because, this transaction could have been a nightmare had you not been so knowledgeable and willing to go that extra mile to make it happen so quickly. You are very professional yet fun to work with. I will be referring friends to you in the future. Linda W.
"Great! Lorna is very efficient and makes sure you understand everything. We felt taken care of." - Adele D.
Lorna was outstanding. She was always there. She answered questions immediately. She was a good representative of "Paradise" and always cheerful. Would definitely recommend her to friends.
Mr. & Mrs. O'Connor, Osprey
"We enthusiastically recommend Lorna for buying or selling your property.  She is smart, interpersally skilled, and thoroughly professional.  She is cool under pressure and overcomes any obstacle that arrises.  Her attention to  detail, quick follow-up, and negotiation savvy were critcal to closing ours deals. Lorna is a pleasure to work with and  we are thankful to have had her on our side."  Daniel and Sally Chalfen Boulder, CO
"It was a long road but Lorna was their every step of the way. Always jumping in any way she could. She was wonderful!!! When I start my house/condo hunting journey again she will definitely be the one I am calling." – Aimme C.
My home buying experience was a multiyear process. Lorna stuck with me throughout when many agents would have lost their patience.
Ray Work- Sarasota, FL
Lorna Leduc recently assisted me in buying a condo in the Sarasota area.  I had quite a few specifics, including a cost threshold, and Lorna was able to find me the perfect listing.  From our initial conversation it was as if she had known me for years - she instinctively knew what I was looking for.  Lorna has a complete knowledge of the real estate in Sarasota - she seems to know everything about every property - and was able to guide me in the right way.   I will continue to use Lorna in [...]
"Very satisfied!" - Sara L.
Contact
Hi there! How can we help you?
Contact us using the form below or give us a call.
Hi there! How can we help you?
Contact us using the form below or give us a call.