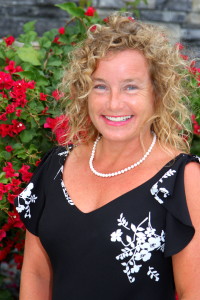 Realtor | Southside Village
Southside Village
1815 S Osprey Ave
Sarasota, FL 34239
Email Phone: 941-366-7673 Fax: 941-955-7673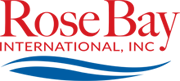 About Jennifer
Hi, I'm Jennifer Loose, Realtor with RoseBay International.
I've been actively working as a licensed Real Estate Agent for 5 years, however I've been "training" for basically my whole life! Reading real estate and architectural magazines was my hobby at 12 years old, if that tells you anything...
My specialty is being a "good listener" and "knowing the inventory" so that I can make an ideal match between "People and Places". I consider myself to be a skilled "MATCHMAKER"!
I live in the Gulf Gate/ Palmer Ranch area of Sarasota, but besides Sarasota, I serve Punta Gorda, Port Charlotte, North Port, Englewood, Venice, Bradenton, Palmetto, and Ellenton. Lately, North Port has been getting a lot of my attention.
I have four school-aged children so keeping up with School Ratings and Community Events is another natural extension of what I do. Three cheers to Gulf Gate Elementary, Sarasota Middle School, and Suncoast Polytechnical High School! Aren't we blessed that the schools in our area are Outstanding?!
Another thing that I'd like to mention is that I consider it an HONOR to work with VETS. Both my parents served in the Air Force, my dad as a career pilot and my mom as a nurse. I have navigated many a VA Loan and welcome the opportunity to do it again and again. THANK YOU to all that serve!
I look forward to partnering with you to find your ideal, perfect home!
Positive,
Jennifer Loose
941-536-5575
Jennifer's Testimonials
"Just super. Jennifer is attentive, highly efficient, very personable and has a positive can-do attitude."- Joseph B.
Considering a property in Sarasota, Siesta Key, Venice or [...]
"Jennifer Loose was the best realtor I could ask for. My transaction was a really hard, abnormal one and it was my first. Everything that came up she was always there right away working on it, informing me and educating me. I am astounded by her dedication and impeccable service and knowledge. She was there for me and my best interests, provided endless support and gave me the confidence I needed in the bleak times. I don't believe I would have gotten the great deal I did without [...]
"Jennifer Loose was such a great help and she handled so many situations and jumped through hoops to help me buy this condo! She did a phenomenal job!!" – Christa B.