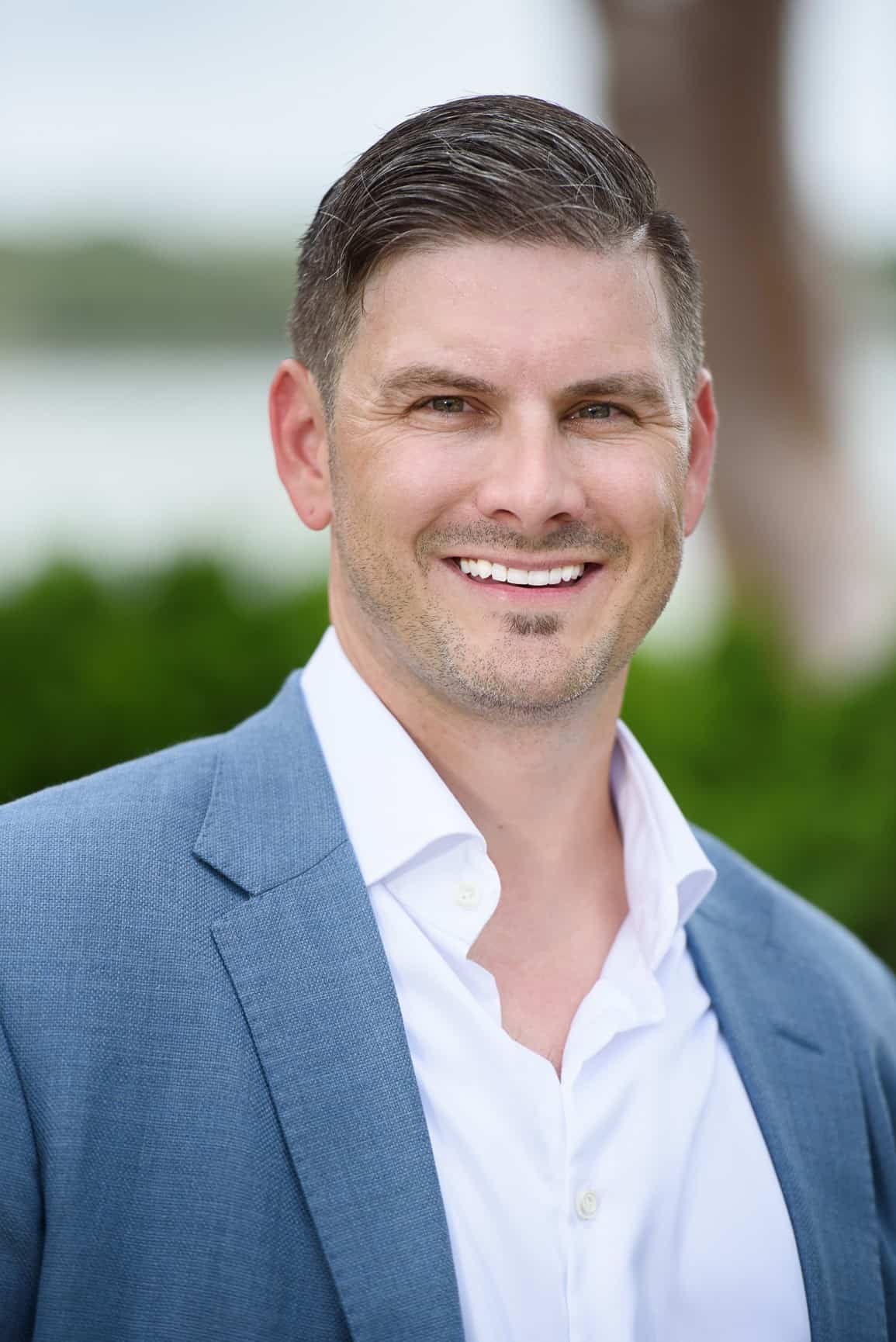 Sales Associate
|
REALTOR®
Doug came to Sarasota/Manatee County in 2012 as an Ohio native and found his forever home here. He quickly realized he could live his best life in Florida with the finest weather and plentiful opportunities. He comes to Real Estate with 20 years of experience in Marketing and a BFA from Miami University of Ohio. Doug is PSA (Pricing Strategy Advisor) Certified by the National Association of Realtors. Making him well informed on pricing your home properly to stay competitive and attract [...]
Doug came to Sarasota/Manatee County in 2012 as an Ohio native and found his forever home here. He quickly realized he could live his best life in Florida with the finest weather and plentiful opportunities. He comes to Real Estate with 20 years of experience in Marketing and a BFA from Miami University of Ohio. Doug is PSA (Pricing Strategy Advisor) Certified by the National Association of Realtors. Making him well informed on pricing your home properly to stay competitive and attract the right buyer. With his vast marketing background and years of experience flipping and renovating homes it grants him a unique approach to Real Estate sales.
He possess in-depth knowledge of marketing management, video editing, social media and graphic design. Doug has adopted the mentality of "work hard, play hard". With his wife by his side he loves to world travel, attend car shows and is very active enjoying hiking, water sports, boating and anything under the sun. A few of his favorite local spots to unwind are Lido Beach, Bird Key Park, Longboat Key and Beer Can Island. He welcomes the chance to help make your dreams come true and spread his love of the Florida lifestyle with you!
Office Location
1815 S Osprey Ave
Sarasota, FL 34239
Contact Info
Specifications
Languages:
Specialties:
Service Area:
Doug's Testimonials
"Wonderful experience. Doug was fabulous. The process was very easy and we felt he was really working for us. He was very accessible and available for anything we asked. He's a true professional and very personable!" - Joanne G.
"Doug Figgins was available at all hours- seven days a week. He doesn't tell you what you want to hear; he gives you a knowledgeable response even if it's not exactly what you want to hear. I appreciate that." - Susan M.
"Doug Figgins was extremely experienced, always available and kept me informed every step of the way." - Susan M.
"Outstanding service and market intelligence. Doug Figgins is very professional, highly responsive, and proactively engages across all facets of the listing, showing, inspection, sales and closing process. Doug and the RoseBay team bring the highest ethics, expertise, and established relationships with all agents and firms necessary to support the listing/inspection/closing process, Doug managed all matters with an always pleasant & professional customer service demeanor and a [...]
"We worked with Doug Figgins. He provided options of real estate in various areas where we were looking. He kept us updated by email and was helpful once we decided on our purchase. He kept us informed all the way through the process. We would definitely recommend him and Rosebay Realty." – Linda T.
"Things went very well and smoothly." - Michael D.
"We closed within 30 days! Transaction was smooth & Doug Figgins was on it! I would definitely recommend this team of people." - Michelle A.
"Doug Figgins, our agent, is the absolute best! He was on top of the entire buying process, starting with the initial negotiation to the closing! If we could have given a higher rating than 10 we would have! If you are looking for an agent, to sell or help you buy a property, do yourself a favor and give him a call. He will guide you through the process and make it as "stress free" as it should be!" - Kathleen M.
"Doug my realtor couldn't have done more. His patience and helpfulness couldn't have been better. Thank you for getting me through something Ä° could not have done alone." Shirley J.
"We were totally pleased with everything related to the purchase of our home in FL. Doug did a great job and we will definitely be recommending him and RoseBay to everyone we know!" – James D.
Contact
Hi there! How can we help you?
Contact us using the form below or give us a call.
Hi there! How can we help you?
Contact us using the form below or give us a call.