Realtor | Managing Broker / Owner Southside Village
Southside Village
1815 S Osprey Ave
Sarasota, FL 34239
Email Phone: 941-366-7673 Fax: 941-955-7673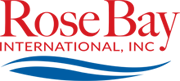 About Becky
After visiting the Sarasota area for almost 30 years, Becky Culp decided that this beautiful piece of paradise was too perfect to not call home. She is proud to say that she has lived in the area for nearly 20 years and is happy to help newcomers become more acquainted with the area.
Becky is a licensed REALTOR® with RoseBay International Realty, Inc. and has been in the business for nearly 15 years. She is a multiple year winner of the 5 Star Award for Outstanding Customer Service and is proud to say that 75% of her business comes from client referrals and repeat clients.
Becky's knowledge of the local market is second to none and many of her current and past clients can attest to her 100% dedication to client satisfaction. Her areas of expertise include full-time residences, second homes, and the luxury homes market.
Prior to real estate, Becky worked in sales for digital mapping companies that built databases of geographic information such as property information. Her previous experience allowed her to develop relationships with her clients by discerning their needs, following up on vital information required for decision making, and understanding what property maps and tools can help her clients achieve their goals.
During her free time, Becky volunteers with the Sarasota Animal Services, Honor Animal Sanctuary, Nathan Benderson Park events and of course enjoys our beautiful natural resources and white sandy beaches!
Becky's Testimonials
I knew she always had our best interests at heart in all her actions on our behalf.
Andrew Jaffee & Maribeth Clark
Very friendly & flexible with us. Answered all questions and eased the stress of selling the home.
Mr. & Mrs. Wagler, Sarasota
She was knowledgable. She went beyond the call of duty on many occasions.
Theresa & Lisa Glynn
She made herself available for us to view condos, answer questions, etc. She took care of details and made sure we knew each step and what was involved with completing each step. Keep Becky!
Ossie Rometo & Maria Portelos-Rometo
"Becky was very patient & responsive to our requests during our search. She facilitated the purchase seamlessly." - Stephanie Arnall
Becky was very on top of what we needed to close the home of our choice. She was GREAT!
Ms. Bennie & Magdalena, Sarasota
Smart, quick, knowledgeable, always answered phone calls, kind, researched everything, got us a great price, closed quickly, would highly recommend her to our friends. Is now going to sell our old place.
Paul Rydzinski