REALTOR® | Southside Village
Southside Village
1815 S Osprey Ave
Sarasota, FL 34239
Email Phone: 941-366-7673 Fax: 941-955-7673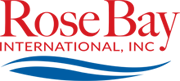 About Alan
Thinking of relocating? Alan has empathy and advice as he has gone through the process a few times himself. Born in Guadalajara Jalisco, Mexico he moved to Goshen, Indiana where he meet his now wife of 7 years who was born and raised in Sarasota, FL. Leading them to decide to raise their own two children, a now 5 year old daughter and 2 ½ year old son, in the sunny city of Sarasota. You can often find them at the beach or taking walks at Island Park. Fluent in Spanish, Alan appreciates the diversity of cultures in our region and getting to easily expose his family to many new experiences. A Realtor for over 3 years he focuses on providing clear communication through out the process and going the extra mile for his clients. With his friendly personality and strong negotiating skills, he is the champion you need to secure you the best deal!
Alan's Testimonials
"Alan is very helpful and knowledgeable when it comes to advising about buying a property, the right property. He takes the time to show and explain in details about everything that need to be known and aware of." - Martinez Family
He was attentive to details, and always available when you need him. We highly recommend him for all your buying and selling needs. Alan was approachable and always understanding of our needs and taste. And worked diligently to make our purchase come to fruition with the least amount of time
"Alan is an exceptional human being; he is not only a realtor, bilingual by the way! he deeply understands your needs and he goes, always on the way to fulfill your desires. I highly recommended him!" – Teresa V.
"Alan is an excellent seller always willing to help at all times find a way to find what you are looking for me thanks to his efficiency I have the house I was looking for !!!" A"lan es un excelente [...]
Alan Hernandez, is the best [...]
Bought a Single Family home in 2016 in Sarasota, FL. As a first time home buyer, I was a bit nervous to begin this process. Alan made this purchase so easy for me and made me feel comfortable along the way. He introduced me to many individuals that helped me with the process as well. He knows the Sarasota area quite well. He was [...]
"Our house buying process wasn't the easiest one. Right when we were closed to our closing date of our house the National lockdown happened because of Corona Virus. Everything got more complicated with all parties. In all that time Alan kept a very closed communication with us trying to facilitate everything for us. It was a very stressful situation but we never felt alone and we were lucky to have Alan as our Real Estate Agent. Thankfully we're now happily living at our [...]
"Alan is very attentive and knowledgeable. He always took his time to explain things to me and guide me in the right direction. Overall great realtor. I would highly recommend him to anyone." - Renata L.
"It was excellent, he showed me and accompanied me throughout the process. I really recommend Alan. Always on time and listen to what one is looking for." - Giselle D.