REALTOR® | Southside Village
Southside Village
1815 S Osprey Ave
Sarasota, FL 34239
Email Phone: 941-366-7673 Fax: 941-955-7673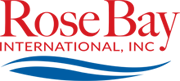 Alan's Testimonials
"Alan is an excellent seller always willing to help at all times find a way to find what you are looking for me thanks to his efficiency I have the house I was looking for !!!" A"lan es un excelente [...]
Alan es súper amable muy buena gente te ayuda en absoluta mente todo muy paciente sobre todo y te explica todo lo importante de cada papel que se está firmando. Te ayuda asta el último momento que ya la propiedad es de uno. Lo recomiendo en su totalidad por su amabilidad y paciencia pues, para [...]
Alan Hernandez, is the best [...]
Bought a Single Family home in 2016 in Sarasota, FL. As a first time home buyer, I was a bit nervous to begin this process. Alan made this purchase so easy for me and made me feel comfortable along the way. He introduced me to many individuals that helped me with the process as well. He knows the Sarasota area quite well. He was [...]
"Alan is a kind and genuine young man who helped me not only find my dream house, but paid attention to everything I wanted in my home. Alan is very respectful, kind and very professional. Without a doubt I would highly recommend him as a Realtor. For any further home purchases I wouldn't go to anyone but him. Thank you Alan, you truly were a blessing."
He was attentive to details, and always available when you need him. We highly recommend him for all your buying and selling needs. Alan was approachable and always understanding of our needs and taste. And worked diligently to make our purchase come to fruition with the least amount of time
This young man is exceptional. The first time he showed me homes I found the one that was perfect. He helped make the negation easy and within two months I had my home. He truly cares about his clients and gets to know them. He's a family man and will make it his goal to insure you have a home that your family will treasure!