Sales Associate | REALTOR® Southside Village
Southside Village
1815 S Osprey Ave
Sarasota, FL 34239
Email Phone: 941-366-7673 Fax: 941-955-7673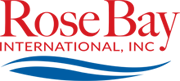 About Julia
Come Find True Peace and Happiness in Your Own Little Slice of Paradise
Are you looking for a magical place to call your own? Whether it's a vacation hot spot or your primary residence, I can get you all your heart desires in finding the next place to call home. My name is Julia Clark, and I find nothing more satisfying than helping individuals, couples, and families find a perfect deal on a place of their own. Years ago, I came to Sarasota for a vacation, fell in love with the area, and never left! Ever since purchasing my first home at a young age, I discovered a passion for real estate and have made it my mission to help others find their own place. There's freedom and excitement in investing in a home, and I want you to experience the same. Perhaps you're just starting out and looking for something affordable. Or maybe you're looking for a luxurious waterfront location or an upscale downtown condo. Maybe you're relocating to Florida or want to sell. Whatever your situation, let me find you your forever home! From Siesta Key to Lakewood Ranch, the Sarasota/Bradenton area is chock-full of real-estate opportunities. It's no wonder US News & World Report ranks us in the top 20 best places to live and the #3 place to retire. This Kentucky-raised girl enjoys the beauty of this locale. You too will fall in love with its top-rated beaches, fine arts, and excellent dining. There's no room for boredom here. From luxury downtown condos...to million-dollar waterfront homes...to your first starter...let me help you discover your own little slice of heaven.
Let's get started!
Julia's Testimonials
"I've worked with Julia for several months and admire her work ethic. She is the most service oriented person I know and would highly recommend her for any of your real estate needs." – Ana M.
"Julia is knowledgeable, friendly, and is willing to work hard for her clients." – Marla L.
"If you are looking to purchase in the Sarasota area, I highly recommend Julia. She's terrific." – Nathan W.
Excellent... Julia did a great job [...]
"Julia is hard working, Honest and highly motivated. Would recommend her on finding you a great home!" – Rebecca Carver